Fri, 18 Jan 2008 12:49:23 -0500

More Stencil Material Options
We recently upgraded our website to offer any stencil in any thickness of material. Whether you're doing a basic wall painting project or a heavy-duty industrial application, we have the right material and options for your job. See material details below:
Select one of these options when purchasing ANY stencil:
7.5 mil = 0.0075 inches (0.19 mm). Standard stencil plastic film for general interior wall painting.
7-mil adhesive backed film. Peel off the backing and you have an easy to use low-tack film that won't let paint seep under. This film is re-usable and repositions many times on any surface.
10 mil = 0.010 inches (0.25 mm). Medium duty plastic for heavy repeated use and some industrial jobs.
14 mil = 0.014 inches (0.36 mm). Heavy duty plastic for industrial jobs, creating raised stenciling effects (Sculpture Stencils) and excessive use.
** NEW Ultra Flex 40 mil = 0.40 inches or (1.03 mm). Ideal for spray painting parking lots, roads, highway signs, athletic fields and more.
Read more about plastic options for stencils here:
http://www.stencilease.com/milhelp.asp.
Fri, 18 Jan 2008 12:39:29 -0500

Safety Symbol Stencils Now available at Stencil Ease
Safety Symbol Stencils are now available at Stencil Ease for Poison, Flammable, Warning, High Voltage, Biohazard, and Radioactive.
Fri, 26 Oct 2007 12:25:56 -0400

New Map Stencils
Stencil Ease Map Stencils are easy-to-use and come with two pieces (an inlay and the stencil cut-out). States are labeled with the state name and capital, and include detailed instructions. A Map Stencil project can be a fun and educational activity to use in a classroom, at home, on a playground, or in any setting.
Wed, 24 Oct 2007 09:58:42 -0400
New Highway Stencils
New Highway Stencils
Highway stencils are made from durable, reusable 10-mil polyester plastic. They can be cleaned and reused many times and follow Federal Highway Administrations Standards.
We suggest using inverted spray marking paints or traffic paints for parking lot and road applications. These sprays can be found in any hardware store. If you do not want to use aerosol sprays for your stenciling project, check out our One-Shot stencil rollers and ink cartridges
Thu, 6 Sep 2007 18:15:25 -0400

New Hopscotch Stencil
33 inches wide x 121.5 inches high

Cut on 51 inch wide x 135 in high 10-mil mylar (durable, reusable plastic) sheet

Our new hopscotch stencil is a fun item to add to any school, daycare, preschool or home environment. This hopscotch stencil ships as one single piece. Simply unroll the stencil, place in position and mark hopscotch pattern with spray marking paint (permanent and temporary marking sprays available at local hardware stores) or use a marking ink with a foam or neoprene roller. The generous 51" wide plastic sheet lets stencil stay securely in place and allows for over spray while painting (you may want to secure the edges with tape or weights if it is even slightly windy.) Some paints and stains can be used, but we suggest you talk to your local paint or hardware store for the best spray paint, ink or liquid paint for the surface you wish to use the hopscotch stencil on. Item ships rolled in a durable shipping tube via UPS or FedEx.
Wed, 3 Oct 2007 11:46:09 -0400
New Parking Lot Stencil Kit
Parking Lot Stencil Kit - VALUE PACKED 25-PIECE STENCIL KIT
The Stencil Ease parking lot stencil kit comes with everything needed to finish a commercial, industrial or school parking lot. The stencils are made from durable, reusable 10-mil polyester plastic. They can be cleaned and reused many times.
We suggest using inverted spray marking paints or traffic paints for parking lot and road applications. These sprays can be found in any hardware store. If you do not want to use aerosol sprays for your stenciling project, check out our One-Shot stencil rollers and ink cartridges
Mon, 10 Sep 2007 17:57:32 -0400
Stencil Ease introduces NEW Storm Drain Stencils

Our latest "Help the environment project" is to manufacture a collection of STORM DRAIN STENCILS. Storm drain stenciling consists of stenciling a message next to a street drain reminding people "Dump No Waste - Drains to River" with the image of a fish, wetland creature or other marine life. (Stencils are also available for lake, stream, bay, groundwater, ocean or simply "protect your water" with the image of a glass and faucet.) Projects like this are ideal to create community awareness about underground piping areas that actually flow to streams, rivers, lakes, oceans or even public water supplies.
Tue, 14 Aug 2007 17:07:08 -0400

Professional Series Stencils, XLarge format stencils for professional painting
Professional Series Stencils
Our new Professional Series Stencils are X-Large format stencils, specifically designed for professional painting. Whether you are looking for a pattern to paint on your floor, wall, ceiling or patio, or for a large motif panel design, these will save you time and money.

The professional series stencils come laser cut as one piece on a 51 inch X 96 inch sheet. The inner dimensions vary by design. We believe these to be some of the largest and most detailed stencils found anywhere. These are not one-time use vinyl stencils, but a genuine reusable plastic stencil.
Thu, 12 Apr 2007 14:03:25 -0400
New Victorian Baroque Stencils

These detailed, elegant, Victorian Baroque, laser-cut stencils are a decorators delight for creating intricate patterns on walls and floors. The laser cutting produces crisp, clean smooth edges allowing these stencils to deliver professional-grade results. Whether you are using a high-density foam roller and latex paints or your choice of sponges, brushes and rags, these stencil designs are guaranteed to please the eye when finished.
Fri, 6 Apr 2007 07:58:10 -0400
Amiens French Heritage Stencils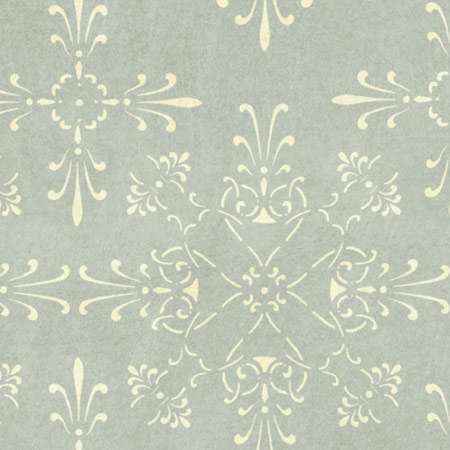 You can use this Decorating Stencils Kit to create your own patterns all over your wall or Floor. Quickly and easily create French historical ambience in your home! You can place your order online now or call us today - our operators are standing by at (800) 334-1776!
Fri, 17 Aug 2007 11:37:15 -0400

New Number Stencil Sets - up to 48 inch sizes!
Number Stencil Sets
You could spend a lot of time and money, on expensive industrial stencils. With Laser Cut, reusable Number stencils from Stencil Ease, you can mark signs, curbs, pavement, houses and more for a fraction of the cost and hassle of the other stencils. Our durable stencils can be used year after year. We offer simple, easy-to-follow instructions that make it easy for anyone to use our high quality, lasting stencils. Ordering is easy. Pick up the phone and call us at 1-800-334-1776. Operators are standing by. Online ordering is even easier. Select from our extensive styles of Number stencils.
Tue, 3 Apr 2007 16:36:23 -0400

Alphabet Stencils, Old English Lettering Stencils - Stencilease.com
High quality and affordable alphabet stencils, lettering and letter stencils for home decor and commercial applications. You can save money over and over with these reuseable, mylar, heavy-duty, Alphabet stencils.
Fri, 3 Aug 2007 11:07:23 -0400

50% off Scrapbook Stencils
Our scrapbook stencil designs are high quality and affordable papercraft stencil designs for home decor and papercrafting. These designs can be used to create 3-dimensional embellishments with stencil paste or you can use regular paints, chalks, or inks. All of our scrapbooking stencils are now 50% off!
Fri, 6 Jul 2007 16:50:43 -0400

Stencil Ease now features Extra-large Letter & Number sets up to 48 inches high
Stencil Ease now offers extra large letter & number stencil sets! Each character comes up to 48 inches high. Choose your letter or number stencil style for making large stencil signs, marking parking lots or customizing any surface with letters or number stencils. All stencils are laser cut on durable, reusable plastic for repeated use and easy cleaning. Fast and free shipping on orders over $99.
Thu, 3 May 2007 15:46:25 -0400

Stencil Ease goes Green
Stencil Ease International, LLC a global supplier of home decorating stencils, industrial marking stencils and educational template stencils now manufactures its products with 100% recycled materials.
Thu, 3 May 2007 15:44:05 -0400

Patio Products at 25% off
We are offering Patio Products at 25% off including all patio stencils, outdoor patio paints, foam rollers and accessories.
Thu, 5 Apr 2007 09:24:47 -0400

New Adhesive Backed Custom Stencil Material
NEW! Adhesive-Backed Custom Stencil Material - 7.5 mil adhesive-backed material comes with a repositionable, low-tack backing to perfectly secure your stencil in place. This durable, reusable plastic material can be used on any painted surface, floor, sign, car, boat or craft project. The adhesive backing assures that paint will not seep under the stencil design if you are using liquid paints, spray paints or inks.
Wed, 4 Apr 2007 15:42:26 -0400

Duplicate Custom Stencil Copies 50% off
We now offer duplicate copies of your custom stencils at 50% off.
Tue, 3 Apr 2007 16:35:22 -0400

Make money selling custom stencils - Join our Affiliate Program
The stencilease.com Affiliate Program allows you to refer customers from your web site, blog or e-newsletter to stencilease.com and earn a commission from qualifying sales.
Mon, 2 Apr 2007 11:19:04 -0400

Lettering Styles from Stencil Ease
Stencil Ease's custom lettering stencil service is becoming a favorite for small business owners.
Wed, 24 Oct 2007 10:05:43 -0400

Prehistoric decoration
Egyptian tombs were adorned with them, their use rose to an art form with trompe l'oeil, and it's easy to use stencils in your own domain, writes Gillian Cumming...
Wed, 24 Oct 2007 10:05:37 -0400

Make 3D Patterns with Stencil Ease
...the company also has a line of sculpture stencils specifically for scrapbooking.